Direct to Media UV Printing: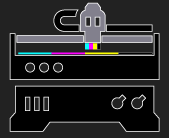 We can supply Print very big and very small with large-scale flatbed customisation.
Ideal for such items as, promotional goods, fine art and unique signs
Printing on materials and objects up to 130mm thick including foam board, Acrylic, Perspex, plywood, MDF, Acm, Dibond.
Robust flatbed surface prints up to 1600mm x 2200mm
Using ECO-UV ink we print using CMYK and White !!
CNC Routing: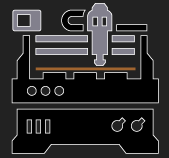 With a Cnc Bed of just over 1200mm square we are able to supply cut materials up to 70mm deep allowing us to cut tough materials such as soft metals and aluminium, as well as MDF, woods, acrylic, solid surface materials and more.
As well as cutting through we are able to engrave..
Roll to Roll Printed media: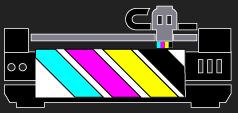 We can supply Printing and Cutting up to 1600mm wide on inkjet printer/cutters.
The printheads and TrueVIS INK combine to produce vibrant colours and stunning details. These printers enable us to supply dynamic decals, Printed Feature walls, brilliant banners, striking signs, and vibrant vehicle graphics on demand.
Laser Cutting: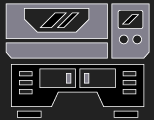 We are able to supply State-of-the-art, digitally controlled, Laser cut sign letters, shapes and logos up to 15mm thick in mild steel and 12mm thick in stainless steel with a flat bed size of 3m x 1.5m. Laser Cut materials we mainly supply include, Steel, Stainless steel, Brass, Copper.
We can also offer the service of Laser engraving on such materials as glass, slate, and wood to name a few.
Please call us with any enquiries on 0207 1757449 or complete the form below and we shall get back to you just as soon as we can.